Does your dog need a bit of training and a little walking? Tonya Napoli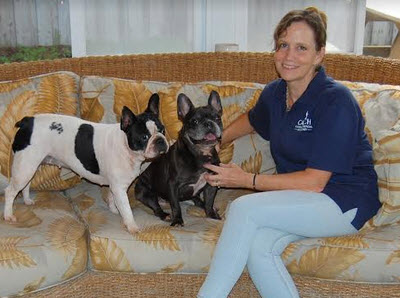 Born into a family of dog lovers, Tonya has been surrounded by a menagerie of adorable creatures for as long as she can remember, Tonya's life memories are a blur of wagging tails and slobbery kisses.
With a passion for dogs, Tonya's dedication led her to study and graduate from Catch Canine Academy force-free, R+ training program. Ever eager to improve her skills and learning, she is continuing towards her goal of becoming a certified professional dog trainer and behavior consultant.
With a heart set on fostering harmonious relationships between dogs and their people, her mission
goes beyond simply training dogs. She is also devoted to helping people and their furry companions have fun and create lasting memories together.
Tonya is currently specializing in Walk and Learn sessions. During these sessions, Tonya focuses on helping your dog improve their leash walking skills while teaching fundamental obedience,
empowering you and your dog to walk confidently on a loose leash. All performed while your pup gets to stretch their legs, enjoy the great outdoors and basically have a blast.